Launch a successful online business offering Bitcoin and popular altcoins for purchase/sale.
Easy-to-launch exchange platform
Fully-customizable Exchanger is designed to fit the needs of desktop users.
Unlike high-frequency trading (HFT) platforms, our blockchain solution offers an easy-to-launch exchange platform and requires no prior coin trading experience from its owner. Exchange is focused on fiat and offers fast, simple, and secure coin conversions to/from local currencies.
Make it safe & easy to trade crypto coins for 7 local currencies in 50+ countries with SEPA, SWIFT, or Visa/Mastercard.
No providers in the industry could boast that high level of procedure transparency and legal support.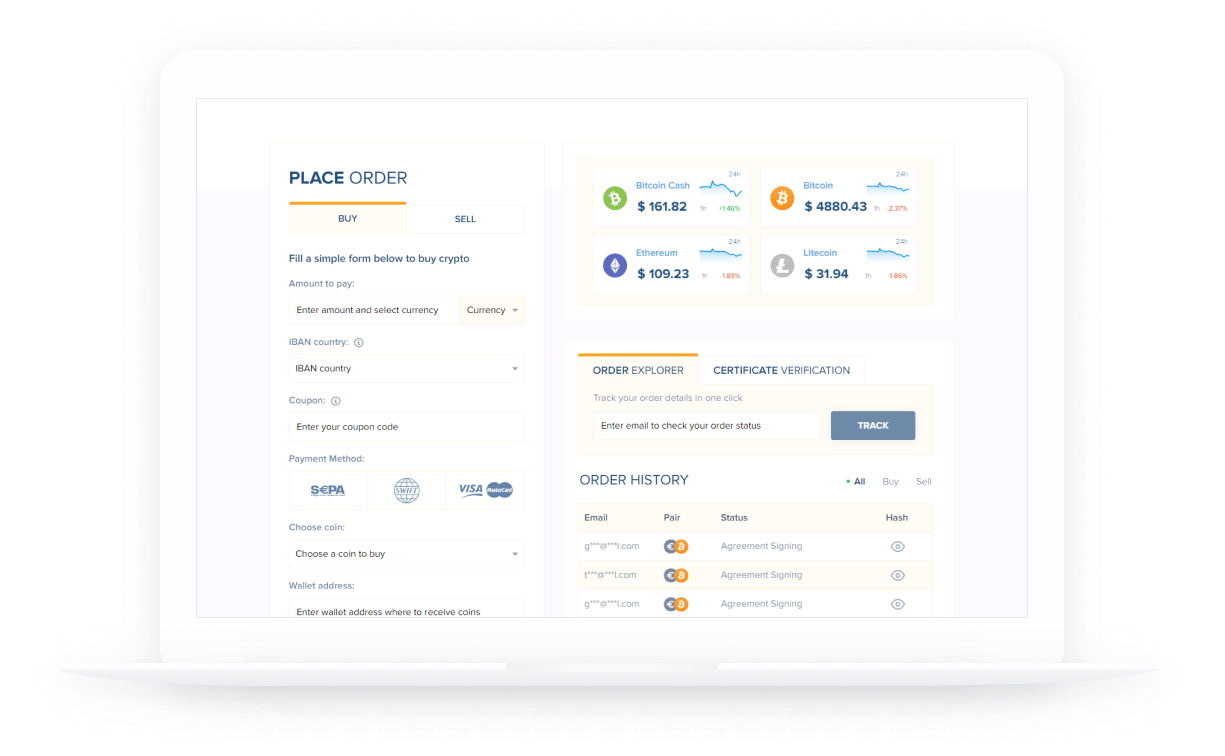 A unique service for smooth
crypto-to-fiat and fiat-to-crypto exchanges
Each conversion is based on a signed contract.
The origin of the obtained funds is proven by operation-specific documents. The exchanger offers the industry's safest way to buy/sell crypto online.
Documents proving the origin of the obtained funds
Each transaction is backed by contract
Transaction tracking on the blockchain
Qualified customer support
Quick and secure transactions
The only safe money is legal money
We issue the following documents each time a purchase/sale via the web exchanger takes place
Certificate of fund origin Proof of sale receipt
Such an approach provides guarantees that consumers buy and cash out their coins with a licensed company following the industry's rules. Two different document types hold information on successful transactions and prove the legal origin of the obtained funds.